Indoor playground is a new generation of children's activity center integrating amusement, sports, intelligence, fitness and other functions is formed through scientific three-dimensional combination. It can be said that it is a new type and comprehensive. Indoor playground is designed for children who like to drill, climb, slide, roll, shake, swing, jump, and shake.
The Indoor playground is composed of various amusement facilities accessories. Among them are steel pipes, plastics, plates, soft bags and other objects of different textures. According to the staff of Leqi amusement equipment manufacturer: If the installer sets up the frame properly and installs it in place, the normal service life will be more than 10 years.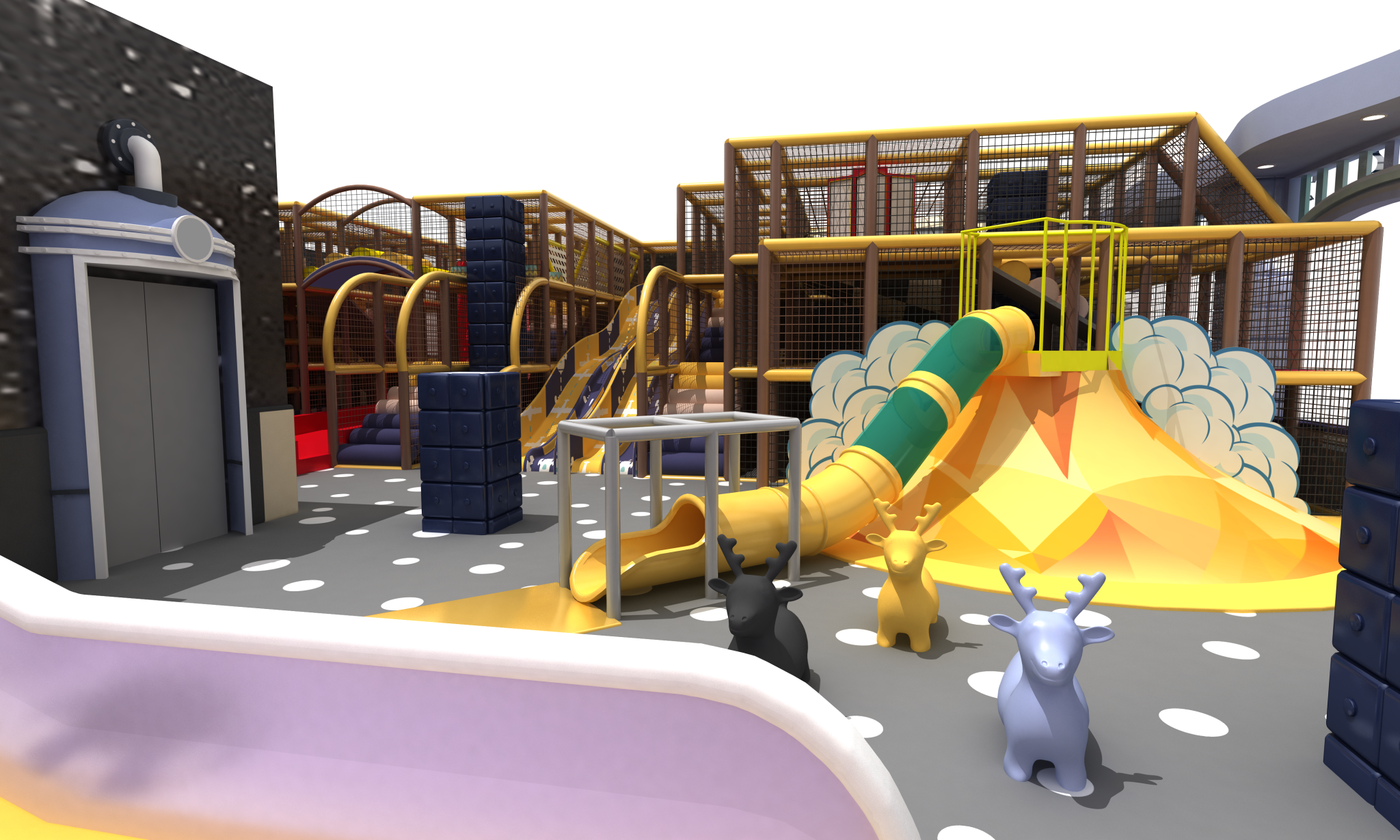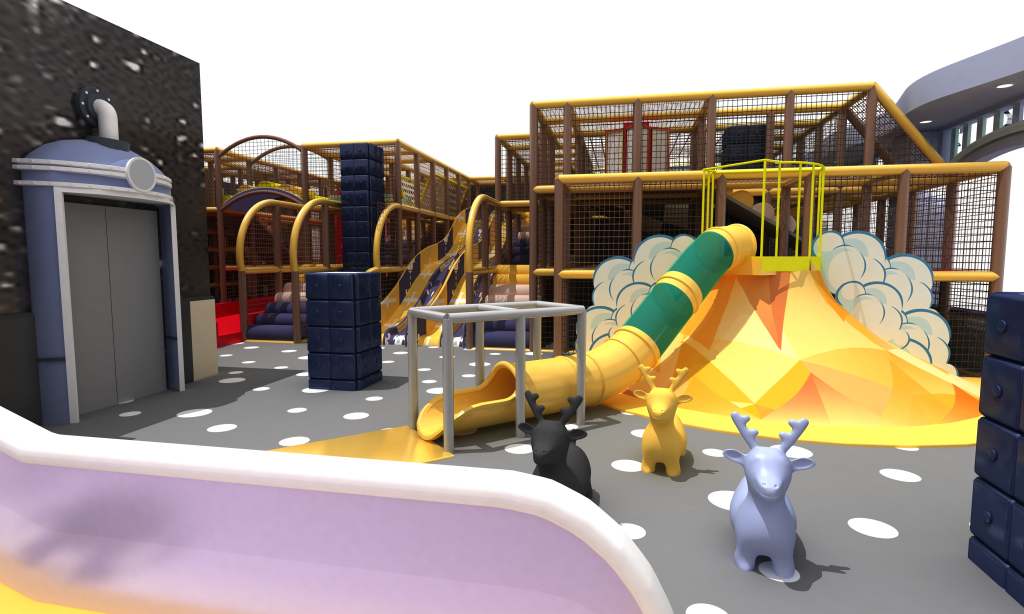 How to properly maintain the indoor playground equipment can better extend its service life, and many details that need our attention must be in place.
Disinfection and cleaning of toys for indoor playground
Toy cleaning and care is the content of daily maintenance in the toy bar of indoor playground equipment. The materials of toys are different, and the cleaning steps and conditions required are also different, such as rinsing with clean water, wiping, soaking in disinfectant water for disinfection, and drying in the sun. Pay attention to the different cleaning methods for toys of different materials.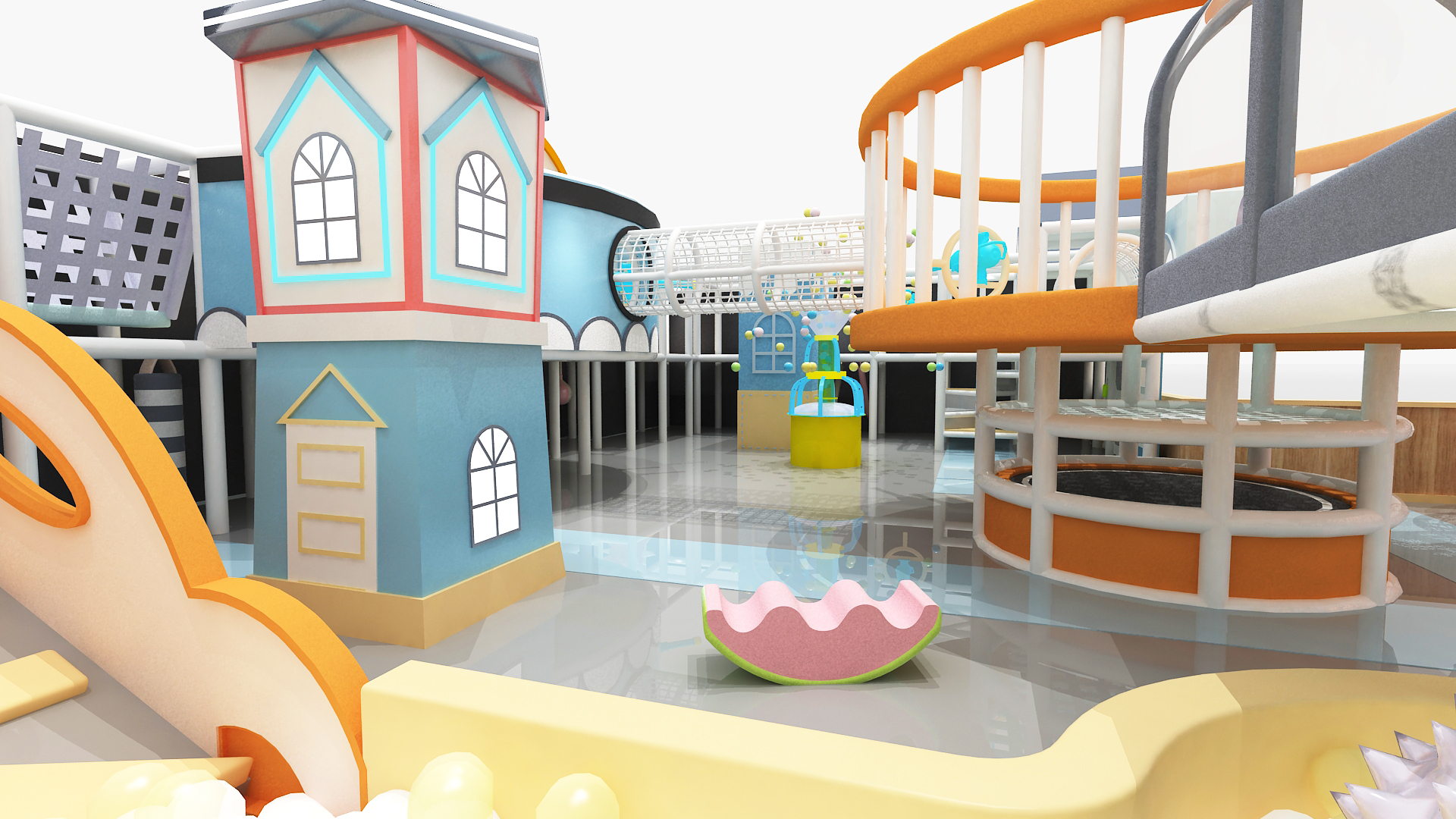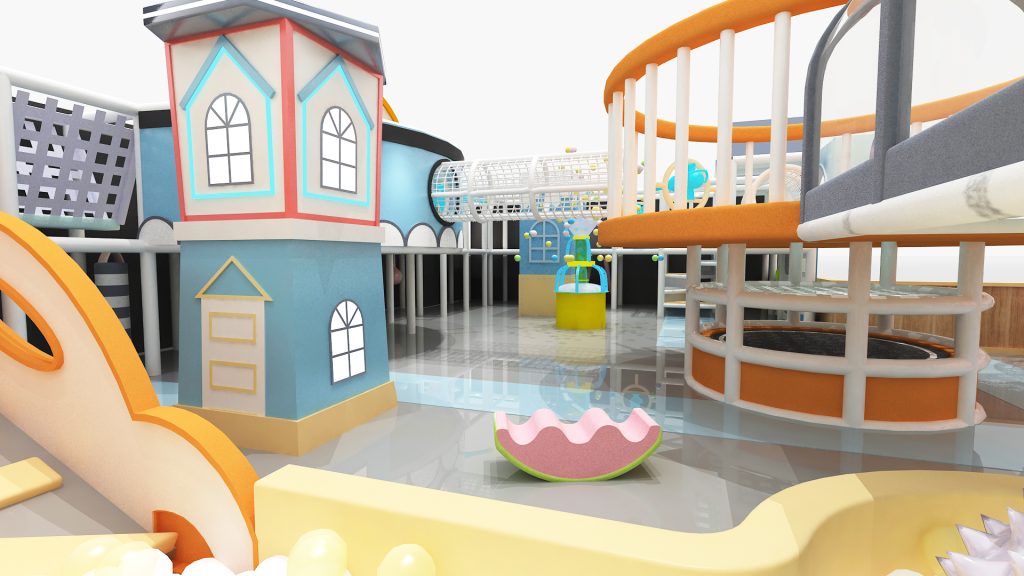 The correct maintenance method of indoor playground equipment
a.Appearance protection:When maintaining the indoor playground facilities in children's playgrounds, wipe them frequently with clean software. Do not let children's play equipment touch acid-base chemicals and oily substances.
b.Water stains:Cover the marks with a damp cloth, and carefully press the wet cloth several times with an electric iron to lighten the marks.
c.Scratches If the paint surface of the indoor playground equipment is scratched and the wood under the paint is not touched, you can use a crayon or color of the same color as the furniture to paint on the wound surface of the children's play equipment to cover the exposed background color, and then apply a thin layer Just a layer of clear nail polish.
d.The indoor playground activity room, ground, walls, etc. should be sterilized by ultraviolet radiation daily, and the room should be ventilated frequently. Spray and disinfect with hydrogen peroxide or peracetic acid once a week.
e.The plastic part and glass fiber can be diluted and soaked with soapy water, disinfectant washing powder, bleaching powder, etc., then scrubbed with a soft cloth or soft brush, rinsed with clean water, dried with a cleaning cloth or dried in the sun, and sprayed with 84 disinfectant a bit
f.If the children's playground has toilet area, disinfect it every one or two days, mainly for toilets, handles, faucets, etc., using 3% Lysol disinfectant.
g.If the metal part of the indoor playground needs to be rusted, you can use a brush to remove the floating rust, wipe it with a dry cloth, and after exposure to the sun, you can use a colorless self-spray paint to sweep and spray it at a distance of about 20 cm. After drying Spray it again for protection.
h.The sponge part of the soft material can be scrubbed with a soft cloth dipped in soapy water, or placed in the sun for disinfection.
i.When cleaning the circuit and electrical parts of electronic children's amusement equipment, first ensure that the power is cut off, and watering is prohibited. Generally, wipe it with a damp cloth, and then connect the power supply after it is completely dry.
j.The wooden part of the indoor playground is moisture-resistant, heat-resistant, and non-fading. It can be washed with soapy water, dried in the sun, and then sprayed with 84 disinfectant for disinfection.
k.While disinfecting, be sure to check whether the connection part of the children's play equipment is firm, refuel the connection part with frequent metal activities, and whether the circuit, electrical appliances and common parts are damaged.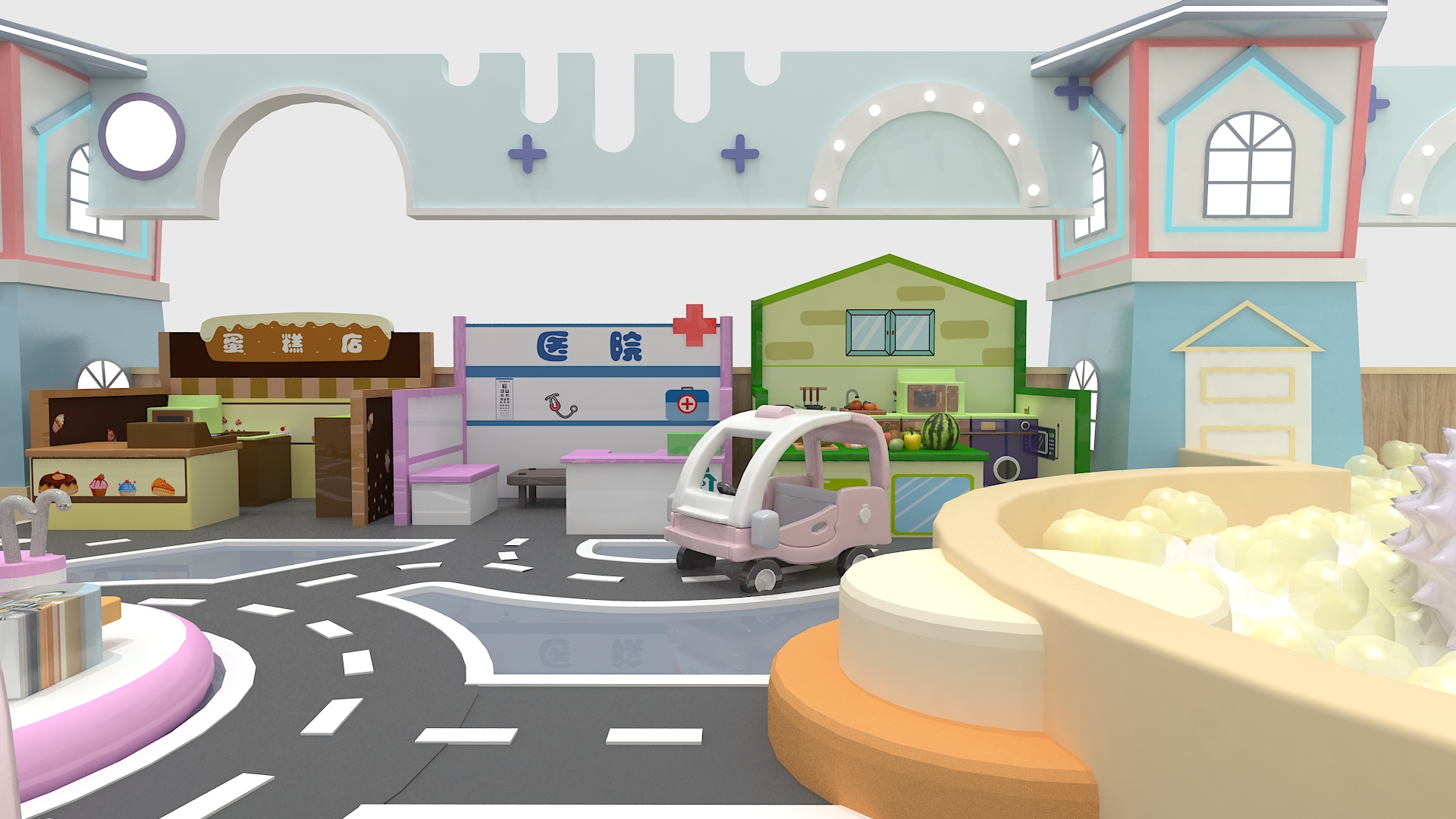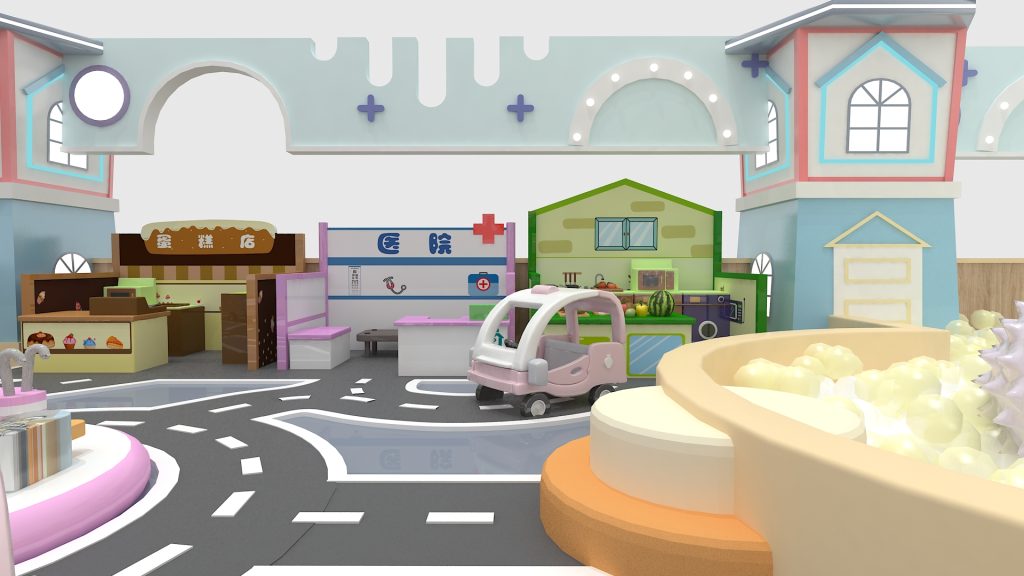 Use a small amount of time to regularly update and maintain the equipment maintenance work of the kids indoor playground, which can not only make your children's playground look new, bright and fresh, but also attract new customers to play, and of course, more importantly, it can effectively reduce operation and maintenance. cost.
In addition, choosing an indoor amusement equipment manufacturer with stable quality and reliable after-sales service can also guarantee the service life of the accessories. When playing, we should also remind tourists and friends what behaviors to pay attention to and not to destroy the amusement equipment at will! Of course, there is another important point. We must remember that the times are changing, the situation is changing, and we must have the mentality of advancing with the times. Timely update some new characteristic indoor playground equipment to create different styles of parks and make your park more attractive.
If you are interested in the children's playground industry, you can communicate with the designer of Leqi indoor amusement equipment through the website contact information and exchange your ideas. The one-stop supply of amusement equipment and perfect follow-up services can save you from various This kind of trouble makes the road of entrepreneurship reach success faster!