Inflatable castles are widely used for entertainment purposes at different places like playlands, kindergarten schools, airports, entertainment zones, children's hospitals, playgrounds, etc. The bouncy objects that are used for entertainment purposes, mostly by kids in amusement parks, grounds, and schools, are known as inflatable products. Whenever the children go out and see the inflatable castle, they insist on going and playing over there.
Brief history:
John Scurlock introduced the first inflatable products in the United Kingdom in almost 1959. From the UK, the trend of inflatable products spread throughout the world. Now, they are found everywhere around the globe. Inflatable products are made from superior-quality PVC (polyvinyl chloride).
Inflatable products are highly safe for children. But proper attention should be given to them when they are playing on such products.
Why should you buy inflatable products?
One of the great perks of inflatable products is that they are a good source of income. Many businessmen and traders especially invest in inflatable products and give them on rent to earn a huge profit. Schools, restaurants, parks, hospitals, and kindergarten schools hire various types of inflatable products to entertain their audience and children.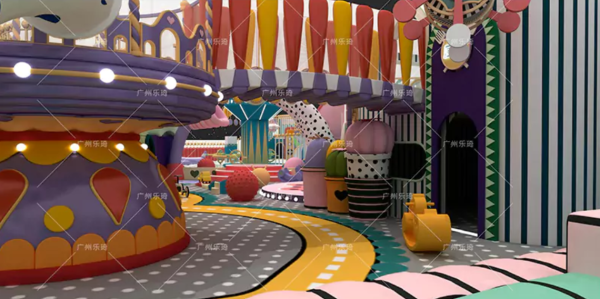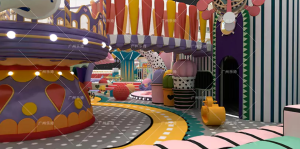 If you want your inflatable castle to last long, then you should pay proper attention to your product. You can increase the shelf life of inflatable products by keeping them in the right place and by cleaning them. Try not to set up inflatable castles directly under the sun. And for cleaning your castle, you can either use a soft brush or a vacuum cleaner to clean it from dirt, etc. Moreover, you can also use a sponge and warm water to clean your castle thoroughly.
Why should you choose Guangzhou Leqi Amusement Equipment Co., Ltd for buying inflatable products?
We (Guangzhou Leqi Amusement Equipment Co., Ltd) are a professional company that manufactures and supplies various types of inflatable products. Established in 2008, the company became the leading supplier of indoor children's playgrounds integrating product planning and design, project R&D, manufacturing, and sales operations.
Our company is equipped with top technical talents and a creative design team. Our company is one of a kind that entertains its customers from the entire world via customized products. We always try to deliver satisfying goods on time.
Furthermore, our company is popular among clients because we are the perfect option for after-sales services. You can contact us via our online platform. Our official website contains all the necessary information regarding our products.