New York City, often bustling with activity, offers a plethora of entertainment options for families with children. When the weather turns chilly or rainy, parents are often on the lookout for indoor spaces where their little ones can burn off some energy. Fortunately, the city is home to numerous indoor playgrounds that cater to all ages and interests. Today we will talk about top 10 indoor playgrounds in New York City
Here, we've compiled a list of the top 10 indoor playgrounds in New York City.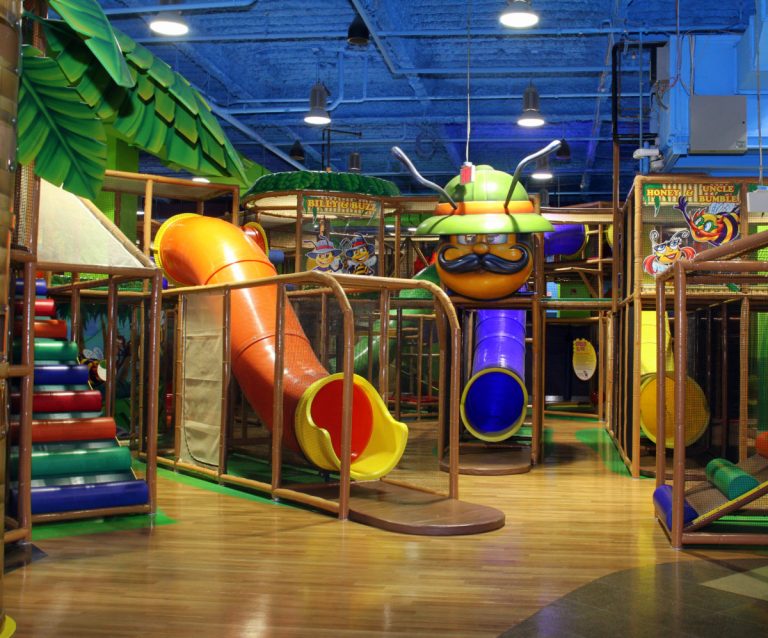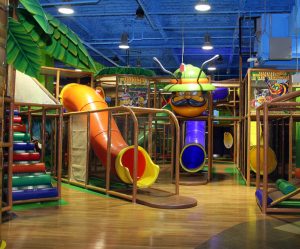 1. Billy Beez
Located in West Nyack, Billy Beez is a massive indoor playground that promises endless fun for kids. This colorful wonderland features a sliding area, ball pool, brain game zone, tunnels, climbing areas, trampolines, party rooms, ballistic zones, sports courts, and even a cafe where parents can relax while keeping an eye on their little adventurers.
Location: 1282 Palisades Center Dr., Unit A-100 West Nyack, NY 10994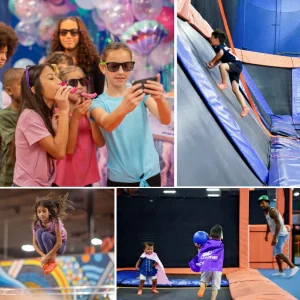 2. Sky Zone
Sky Zone, situated in New Rochelle, is a high-flying paradise for children. Here, they can jump to their hearts' content in the ultimate dodge zone, dive into foam pits, climb a sky ladder, challenge themselves on the iWall, experience the thrill of a drop zone, engage in sky jousting, enjoy arcade games, conquer a ninja warrior course, and slam-dunk like pros.
Location: 29 LeCount Place New Rochelle, NY 10801
Website: skyzone.com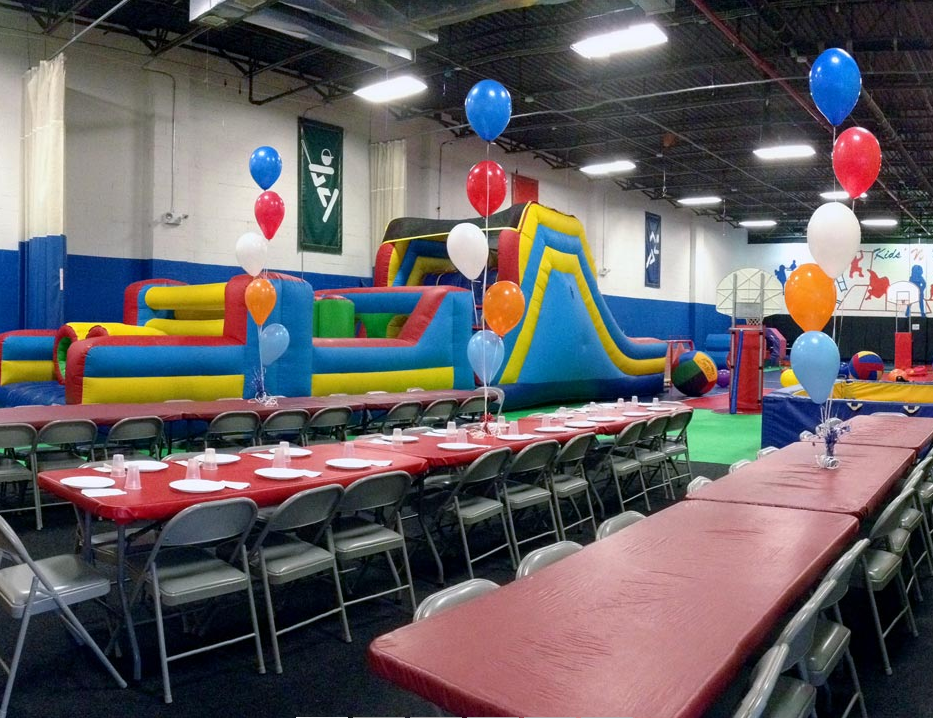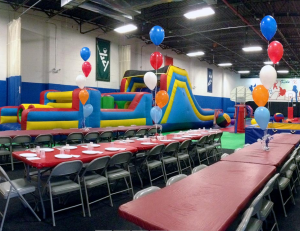 3. Kids 'N Shape
Located in Howard Beach, Kids 'N Shape offers an exciting array of activities, including a bounce house, obstacle course, thrilling tunnels and slides, a zip line, basketball and soccer nets, air hockey, and a soft play zone. It's a fantastic destination for active kids.
Location: 162-26 Cross Bay Boulevard Howard Beach, NY 11414
Website: kidsnshape.com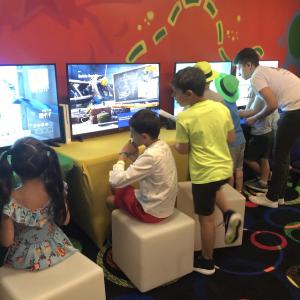 4. Kids N Action
In Brooklyn, Kids N Action is a haven for young adventurers. The attractions here include a roller coaster, net climbing, train bumper cars, a soft play area for toddlers, and an arcade filled with games that will keep kids entertained for hours.
Location: 1149 McDonald Ave, Brooklyn, 11230
Website: kidsnaction.com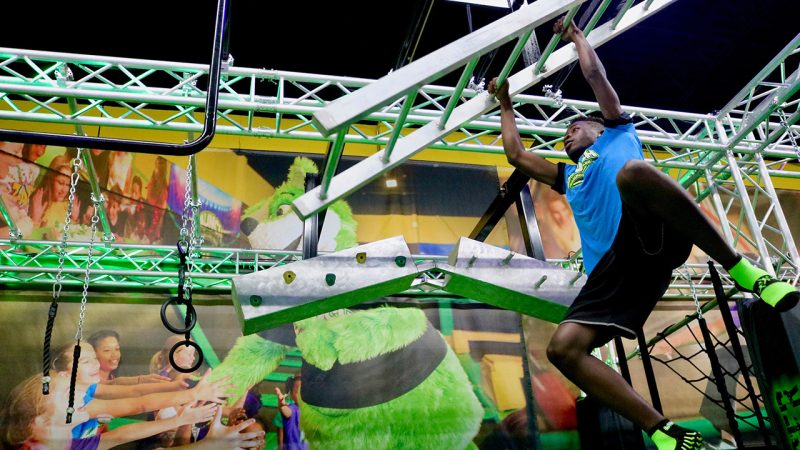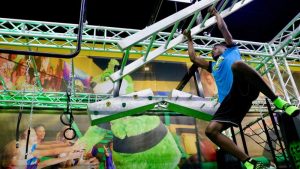 5. LAUNCH
Found in Queens, LAUNCH is an indoor playground with a flair for the adventurous. Its offerings include a ninja course, arcade games, dodgeball, a launch court, a battle pit, trampolines, basketball, and even a tumble truck for those who love a bit of excitement.
Location: 163-50 Crossbay Blvd. Queens NY 11414
Website: launchtrampolinepark.com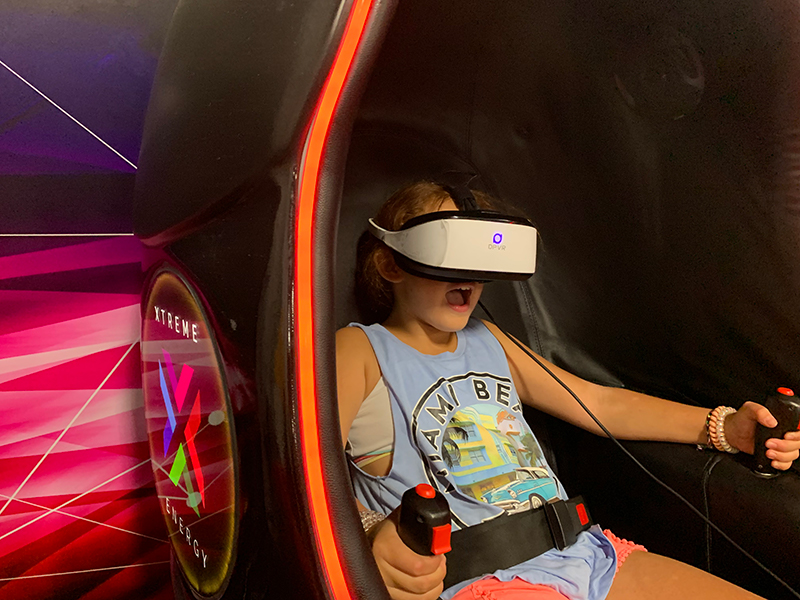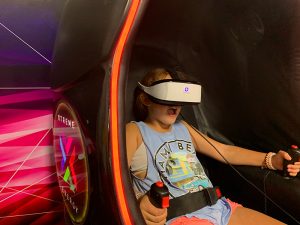 6. Xtreme Energy
Xtreme Energy in Englewood, New Jersey, combines fun and fitness with activities such as playscapes, ninja courses, trampolines, rock climbing, and rope courses. It's an ideal spot for kids who want to stay active while having a blast.
Location: 250 SOUTH Van Brunt St., Englewood, NJ 07631
Website: xtreme.energy.com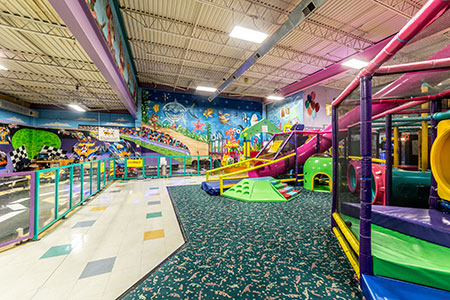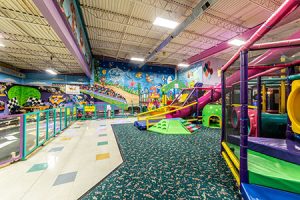 7. Funtopia USA
Funtopia USA in Middle Village boasts an impressive lineup of attractions. From glow-in-the-dark parties and laser mazes to soft play gyms, axe throwing, virtual reality, arcade games, and even a mirror photo booth, this playground offers a diverse range of activities to suit various interests.
Location: 66-26 Metropolitan Middle Village, NY 11379
Website: funtopiausa.com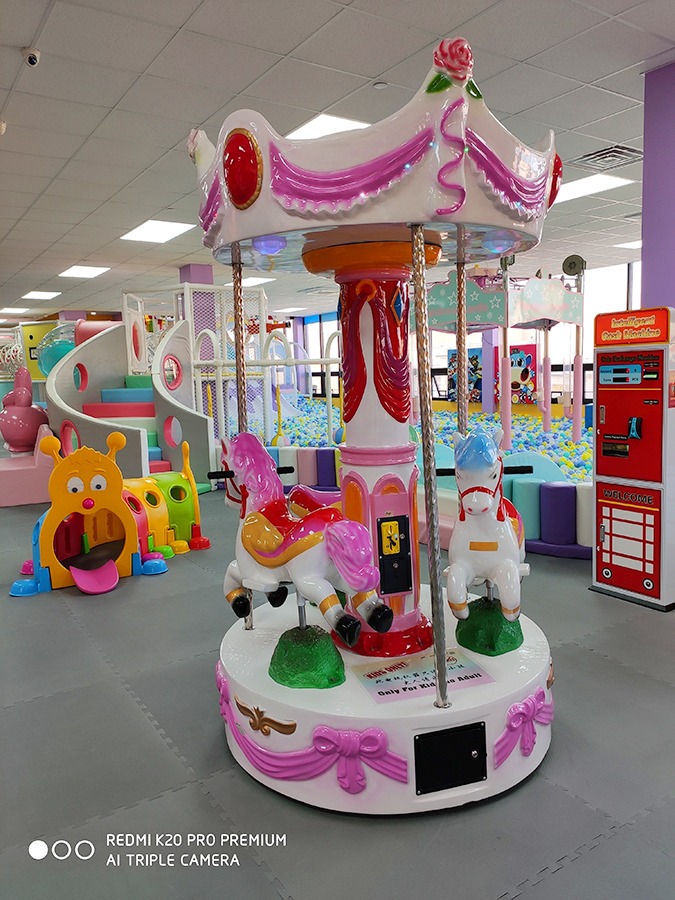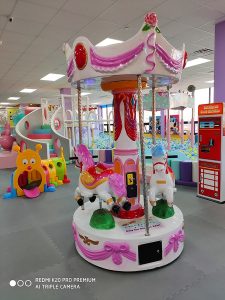 8. Kidz Fun Palace
Located in Queens, Kidz Fun Palace is a fantastic place for children to expend their energy. It offers sliding adventures, ball pools, brain game zones, climbing areas, ball blusters, and a delightful arcade where kids can challenge their gaming skills.
Location: 35-38 Junction Blvd., Queens, NY 11368
Website: kidzfunpalace.com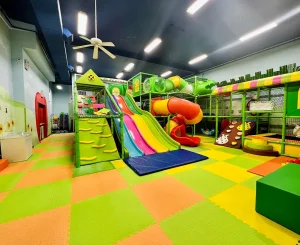 9. Kanga's Playcenter
Kanga's Playcenter in Long Island City is a versatile indoor playground. It provides opportunities for fitness, gymnastics, art, painting, crafting, and even rock climbing. There's a dedicated toddler area for the littlest adventurers.
Location: 32-15 37th Avenue, Long Island City, NYC 11101
Website: longislandcity.kangasplaycenter.com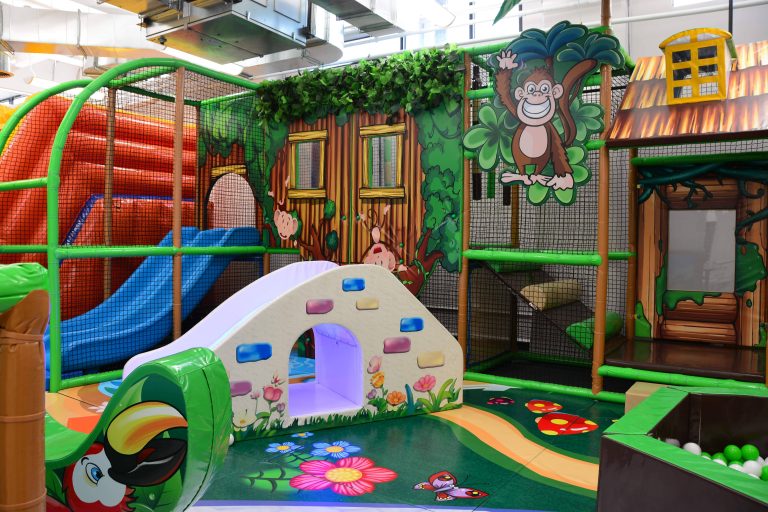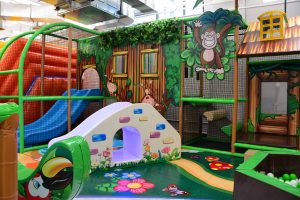 10. Jungle Adventure
Located in Whitestone, Queens, Jungle Adventure is a hidden gem for families. This indoor playground offers a wide range of activities, including fitness programs, gymnastics, art, painting, crafting, and a dynamic, interactive environment where kids can explore and engage in creative play.
Location: 149-13 14th Ave Whitestone, NY, 11357
Website: jungleadventurenyc.com
These are top 10 indoor playgrounds in New York City ensure that kids have a blast year-round, no matter the weather. Be sure to check their websites for hours of operation, pricing, and any special events or promotions they may be offering. Whether your child is into climbing, bouncing, or exploring, there's an indoor playgrounds in New York City that's perfect for your family's next adventure.