A good children's indoor playground not only has fun amusement equipment, but also needs to have its own characteristics and theme style. Indoor playground has various themes and styles. Which theme style is more popular with children?
The theme styles of children's indoor playground mainly include fantasy ocean theme style, colorful candy theme style, magic jungle theme style, universe space theme style, Frozen theme style, mysterious pirate ship theme style, castle theme style, British style theme style, comfortable Pastoral theme style, fresh macaron theme style, advanced Morandi theme style, etc. The following is the theme introduction of the indoor children's playground
1.Fresh and stylish macaron theme for children's indoor playground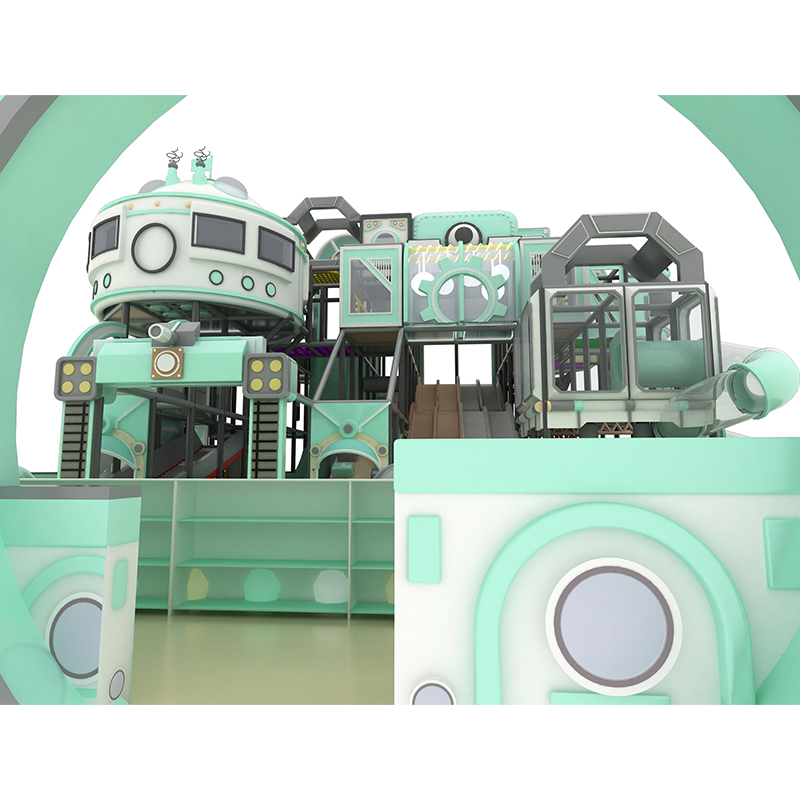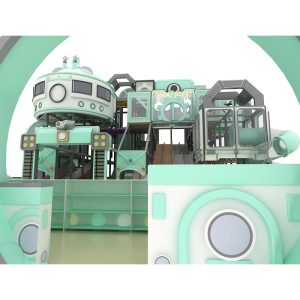 The macaron-themed children's indoor playground is a popular children's paradise theme style in recent years. Macaron is a French dessert made of egg whites, almond flour, white sugar and icing sugar. It is filled with fruit jam or cream. The dragon color line is derived from the various ingredients that make up this French dessert.
Common macaron colors in children's indoor playground theme parks include dreamy and light cherry blossom powder, refreshing and pleasant mint green, bright and jumping cream yellow, quiet and atmospheric light lake blue, etc., all of which are low-saturation colors and fresh. Good-looking, giving people a visual enjoyment.
What kind of magic will be produced when the fashionable maca color system is applied to the children's indoor playground? It brings a fresh and fashionable, clean and comfortable, gentle and eye-catching feeling without losing vigor. The color of the whole space is as gorgeous as summer flowers, colorful and harmonious, exuding bursts of charming sweetness. Therefore, it has led the new trend of indoor playgrounds since its appearance, creating one after another macaron-style children's indoor playground.
2.Dreamy ocean theme style for children's indoor playground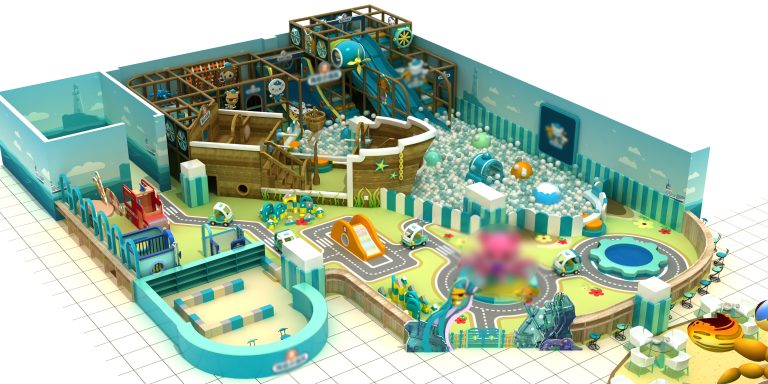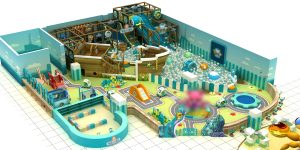 The overall color of the marine-themed children's indoor playground is mainly blue, with cute and vivid marine life image elements, such as starfish, octopus, small fish, shark, dolphin, etc. Create a refreshing and mysterious marine world.
Let the children come to the paradise as if they are in a wonderful underwater world, learn all kinds of marine knowledge, see all kinds of marine animals, and have unlimited imagination.
3.Magic jungle theme style for children's indoor playground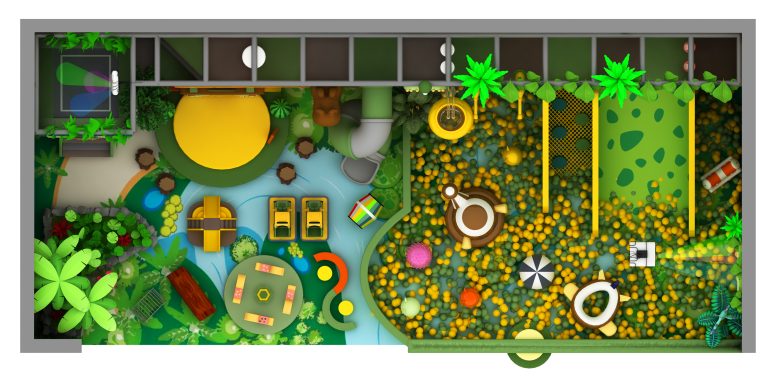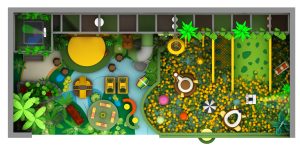 With the construction of high-rise buildings in cities, children are gradually derailed from nature. Many parents take their children out for camping or go to jungle theme parks in order to let their children get in touch with nature more. The simulation processing of details such as color, shape and layout creates a safe and natural playful primitive jungle environment for children.
The overall green color allows children to experience the general unrestrained happiness of bathing in the original ecological jungle without the need to hike through mountains and waters.
4.Colorful candy theme style for children's indoor playground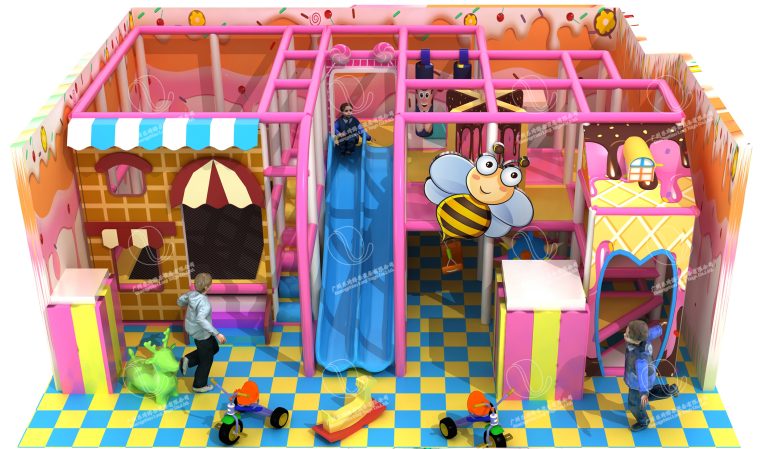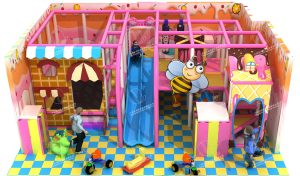 The main features of the candy-style theme children's park are cute, sweet, and dreamy. The whole park color design is dominated by warm colors. Use bright and bright colors to create an exaggerated and dreamy visual effect. The walls, decorations and amusement equipment of the park are all designed with children's favorite candy, cakes, biscuits, ice cream, etc. as design elements.
Let the children enter the paradise as if they have come to the candy house they have been dreaming of for a long time, full of sweet innocence.
5.British style theme for children's indoor playground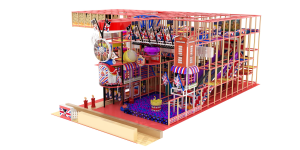 The United Kingdom is the United Kingdom, and the British style is derived from the style of the British Victorian period. The British-style children's paradise combines Western-style and Chinese children's behavior characteristics, with red and blue as the main tone, plus British-specific elements (maps, national flags, buildings, street scenes, British soldiers, etc.) A fashionable children's amusement park with a natural, elegant, subtle and noble British flavor, while having fun, it brings children to experience different exotic cultures.
6.Fantasy ice and snow theme style for children's indoor playground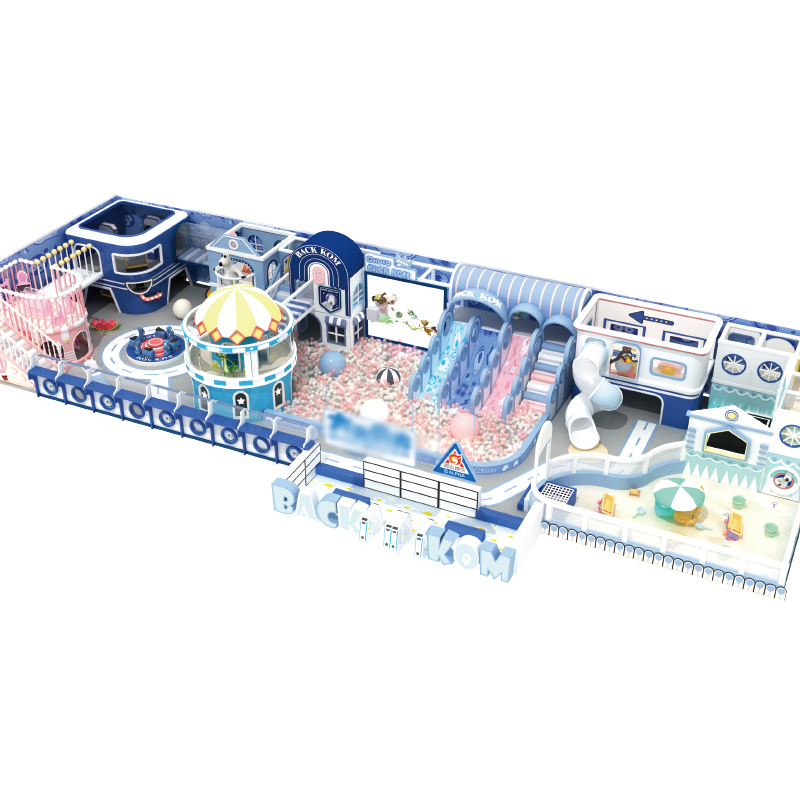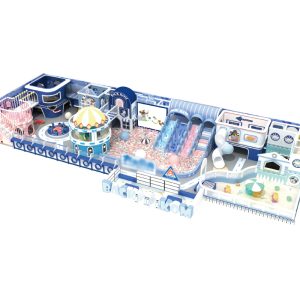 The ice and snow theme children's indoor playground is based on the ice and snow background, adding cartoon elements such as Santa Claus, snowflakes, snowmen, wooden fences, elk, Frozen, etc. as embellishments, lifelike design, as if you are in an ice and snow castle, safe and not afraid of bumping.
The children's indoor playground with the ice and snow world as the scene is inspired by the children who play freely in the natural ice and snow world. Without the need to travel through mountains and waters, children can experience the unrestrained happiness hidden in the ice and snow.
To sum up, each children's indoor playground theme style has its own characteristics and will be liked by children. Which theme style to choose, the park operator should choose according to the actual situation of his own venue and the competition of the local children's park and Children's favorite theme style.