Soft play area is one of the important part that attract children among indoor playground equipment.So how to design the Soft play area of the indoor playground to attract more people's attention?
The development space of indoor playground is huge, and the integration of entertainment elements may become a future development trend. In the planning of Soft play area, Leqi indoor amusement equipment is recommended to be designed from the following aspects:
1. Color design of soft play area in indoor playground
In the selection of colors for soft play area in indoor playground, the designers of Leqi indoor amusement equipment firstly to fit the age characteristics of children, which are often more liked by children and gain the consensus of children in their minds.
Children can express and master the colors that love nature very well. Using the natural color or the same color of natural creatures can make it easier for children to identify. Adding appropriate contrasting colors can make the colors have a strong attraction and impact.
In an environment such as soft play area in indoor playground, warm colors with high color brightness will make children feel happy.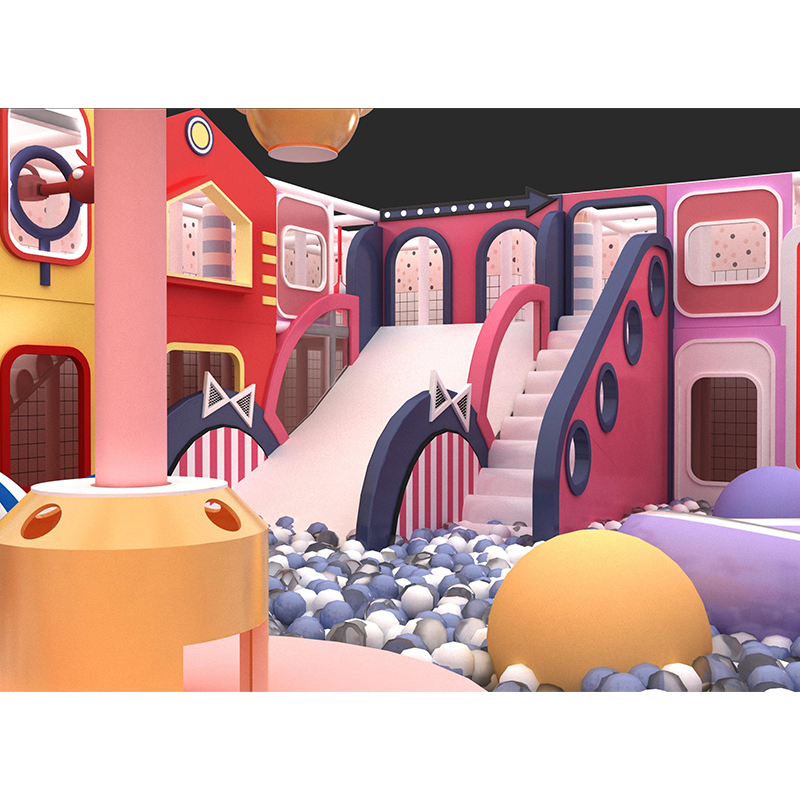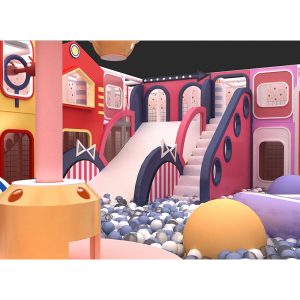 2. Appearance design of soft play area in indoor playground
Leqi indoor amusement equipment suggests that the appearance of soft play area in indoor playground should be visually vivid, close to nature, close to life, and the appearance is endowed with vivid expressiveness.
Secondly, it is best to choose candies, animals, ice and snow in natural ecology in terms of appearance. Leqi indoor amusement equipment contains different themed styles, such as colorful candy, space, British style, Frozen, and magic forest.
For younger children, it can improve children's cognition of things and help train children's observation ability.
Incorporating ever-changing pictures into the appearance can satisfy children's fantasies about all things, attract children's attention, and fit children's willingness to explore.
3. The expression theme of soft play area in indoor playground
Leqi Indoor Amusement Equipment recommends that indoor amusement equipment is designed for children's likes, characteristics and popular cartoon characters that are more popular with children, which is the theme planning.
The theme planning is based on the theme of the story or the game that the child likes. In the theme, the child can imagine the protagonist of the story, so that the child is like entering a fairy tale, where their character abstraction and story unfold.
Through the theme planning, children can be well integrated in the specific area of the playground, so that they can expand their dream space and explore space at any time, and experience different interests.
If you are interested in the children's playground industry, you can communicate with the designer of Leqi indoor amusement equipment through the website contact information and exchange your ideas. The one-stop supply of amusement equipment and perfect follow-up services can save you from various This kind of trouble makes the road of entrepreneurship reach success faster!